Welcome to Katarina Haus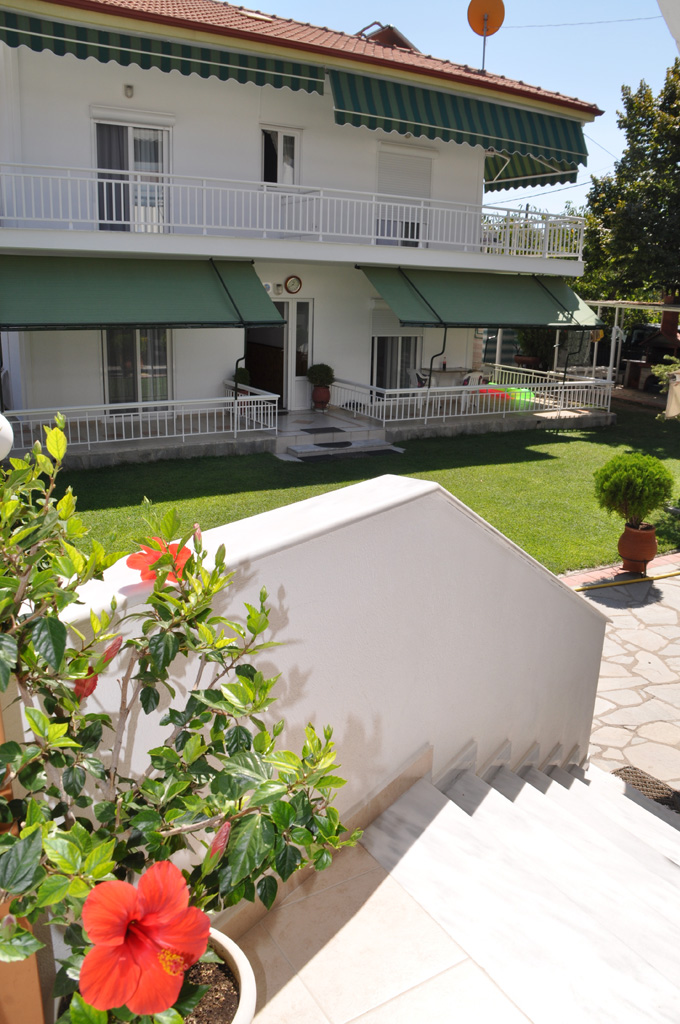 The Katarina Haus apartments, in Asprovalta Thessaloniki, is a solid value in tourism for more than four decades, being one of the first tourist establishments opened its doors in the area of Strymonikos Bay.
Once you arrive at Katarina Haus, your look will be magnetized by the large, lush and shady garden, that is dominated by two large lime trees and bougainvilleas. There, little children can play safely and comfortably, while the whole family can enjoy lunch or dinner by using the barbecue.
The two buildings of Katarina Haus, welcomes you with 10 bright and airy rooms, triple and quadruple, with spacious balconies that satisfy the most demanding visitors.
Your escorts, for the days of your vacations, are the owners of Katarina Haus, Ms. Katerina and mr. Thanassis which are always present, smiling and eager to serve you.
Choose Katarina Haus as the location of your summer vacation and enjoy the experience accumulated over the past 40 years.
Hotel's Registration Number (ΜΗ.Τ.Ε.) : 09.33.K.12.2K.03126.0.0